Total hits!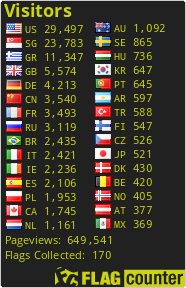 Nice Game tunes!
This text will be replaced by the flash music player.
Beat them All!
| | |
| --- | --- |
| | Game info |
Title

Mutant Rampage: Bodyslam

Genre
Action Beat em up
Developer / Publisher
Philips Media
Released
1994
Rating
Reviewed by
ndial
Mutant Rampage: Bodyslam is a beat em up in the same line as Double Dragon and Streets of Rage but with better graphics and sound (thanks to CDi pallete and CD-Audio)
| | |
| --- | --- |
| | Review |
Story/Gameplay:
It's the year 2068, and teams of mutant bionic warriors rule the ravaged capitals of the world. Mutant Rampage is a beat em up in the same line as Double Dragon and Streets of Rage. You belong to the...non infected pure humans left, and you mission is to beat the mutants and triumph the Mutant Rampage. Select your team that consists out of three playable characters: two musclemen (!) and one woman and go kick the ass of all those mutant idiots. While playing you may change the character you're playing with, and be able to use their (unique) special move! The control is fine and quite responsive, though it is difficult to perform the special moves (yeap, again due to the clumsy CD-i pad!). The game looks easy in the beginning but as you progress some really annoying enemies which are just too hard to hit like some flying women and robotic man-spiders appear! This is one of the best games I've played on the CD-i system as far as the gameplay and the visuals!

Graphics/Sound:
The graphics are impressive I believe, and they somehow resemble Sega Genesis beat em up games but with loads of more colors! The backgrounds are wonderful having nice detail drawings which give a sense of 3D deep on the whole scene, but static most of the times. I also liked the sprite details though of limited frame-rate. The sound is good too, as it features several CD-audio tracks during gameplay along with a full pack of digitized sfx. Probably one of the best games on Philips CDi system.
| | |
| --- | --- |
| | Screenshots |
| | |
| --- | --- |
| | Gameplay sample |
(Does not belong to retroshowcase.gr; Copyright credits to the owner)
| | |
| --- | --- |
| | Hardware information |
CDi
CPU: 16/32-bit 68070 CISC Chip at 15,5MHz
MEMORY: 640Kb to 32MB RAM (typical up to 1996)
GRAPHICS: 24bit RGB 16,7 million-color palette (32,768 on screen), supporting resolutions from 384x280 to 768x560, supports VideoCD and Digital Video
SOUND: MCD 221 chip, 16bit 8 channel stereo sound, CD-audio

read more...
24bit RGB 16,7 million-color palette (32,768 on screen)
Music Player!
Retro-games Trivia!
Oldschool Crossword!
Is this my palette?
The logo evolution!
Exhibitions!
Play the game!
Random Old Ads!
Boot Screens!